Foshan globally ranks 91st 佛山:请叫我全球百强城市
2017-11-07 Source:Foshan China
佛山是世界闻名的重点工业、制造业城市,这些年来,经常见诸于各大排行榜!经济、人居环境等都算是佼佼者。
Foshan is a worldwide famous industrial city and manufacturing city of great significance. In these years, Foshan appears in lots of rankings with high position in terms of economy, living environment and etc.
如果放在世界城市格局之下,佛山能排在第几?
Then, if under the structure of world city, what position will Foshan take?
这里有一份参考答案。
Here's the answer.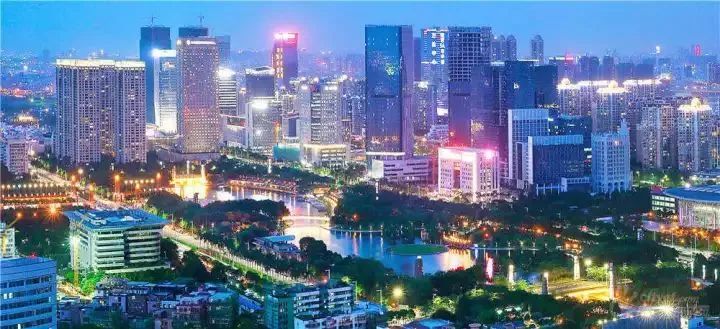 佛山的美丽夜景 图/黄绍斐
Foshan Beautiful Night View / Pic via Huang Shaofei
10月30日,《世界城市日——全球城市竞争力论坛》在广州举行,中国社会科学院(财经院)与联合国人居署共同发布了《全球城市竞争力报告2017-2018》。
On October 30, World City Day: Global City Competitiveness Forum was held in Guangzhou. The document, Global City Competitiveness Report 2017-2018 was also released by Chinese Academy of Social Sciences ( National Academy of Economic Strategy, CASS) and United Nations Human Settlements Programme.
《报告》显示,广东有3个城市进入全球城市竞争力排名前百强,其中,深圳居全球第六位、广州居全球第15位、佛山居全球第91位。
In the report, there are three cities in Guangdong listed in the top 100 cities in terms of global city competitiveness. Shenzhen globally ranks the sixth, Guangzhou the 15th and Foshan the 91st.
《报告》显示,2017-2018年度全球城市竞争力排名前十强的城市分别为:纽约、洛杉矶、新加坡、伦敦、旧金山、深圳、东京、圣何塞、慕尼黑、达拉斯。
And the top ten cities in the ranking include New York, Los Angeles, Singapore, London, San Francisco, Shenzhen, Tokyo, San Jose, Munich and Dallas.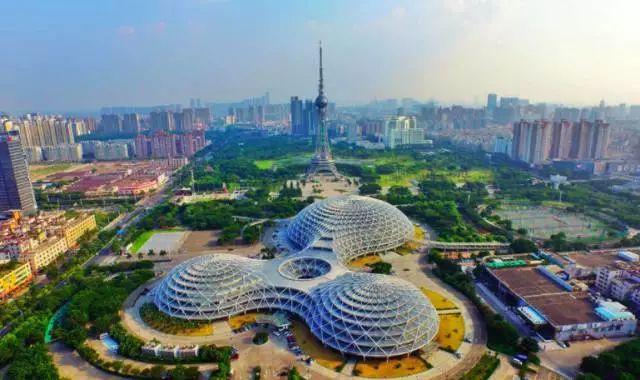 岭南明珠体育馆 图/梁斌
Lingnan Pearl Gymnasium / Pic via Liang Bin
佛山与广东的深圳、广州一起进入前100名,经济竞争力排名全球第91位,紧随荷兰的阿姆斯特丹(90位)之后,排在美国首都华盛顿特区,美国俄克拉荷马城、凤凰城,澳大利亚墨尔本,日本广岛,西班牙马德里,意大利罗马等城市之前。
Foshan ranks in the top 100 cities with Guangdong Shenzhen and Guangdong Guangzhou, globally ranking the 91st in terms of economic competitiveness, following Amsterdam (the 90th). Foshan sits before Washington D.C., Oklahoma City, City of Phoenix, Melbourne, Hiroshima, Madrid and Roma.
佛山实力更强了!Foshan: More Powerful Strength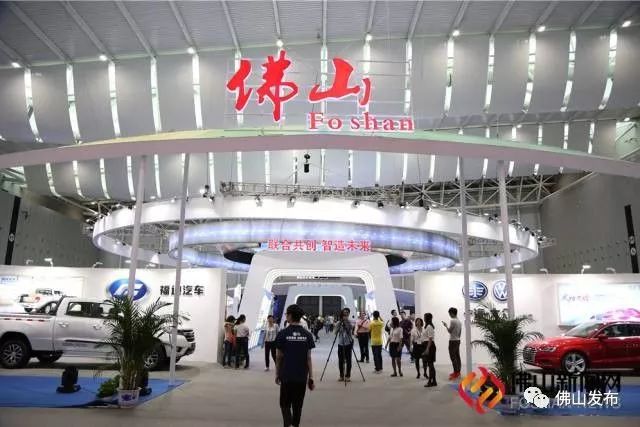 9月,佛山举办第三届珠西装洽谈会。
In September 2017, Foshan held third Exposition For Investment and Trade of Advanced Equipment Manufacturing in West Bank of the Pearl River.
2016年,佛山地区生产总值达到8630亿元左右,增长约8.3%,经济总量排名全国前15!今年前三季度,佛山地区生产总值达6870.74亿元!
In 2016, the regional GDP of Foshan reached 863 billion yuan (130.7 billion USD) with a growth of 8.3%, ranking the 15th in the nation. During the first three seasons of this year, the regional GDP of Foshan reached 687 billion yuan (104 billion USD).
2017年《财富》世界500强排行榜出炉,佛山企业美的集团排名第450名,碧桂园集团排名第467位。
The Fortune's ranking of world top 500 companies came out this year, in which Foshan Midea Group ranked No. 450 and Foshan Country Garden Group ranked No. 467.
凭着强大的经济实力,佛山参与了已上升为国家战略的"粤港澳大湾区"建设,这也是佛山参与全球产业分工和竞争的又一次重大战略机遇。
With the powerful economic strength, Foshan takes part in the construction of Guangdong-Hong Kong-Macao Greater Bay Area, which is a national strategy and also an important strategic opportunity for Foshan to join in the global industrial division of labor and competition.
佛山环境更美了!Foshan: More Beautiful Environment
五年"创森",结出硕果。就在前不久,佛山正式接过"国家森林城市"荣誉牌匾,佛山创森成功!
Great outcome comes with the five-year "building a forest city". Not long ago, Foshan has received the honorable praise as a national forest city, which symbolizes Foshan's success of building a forest city!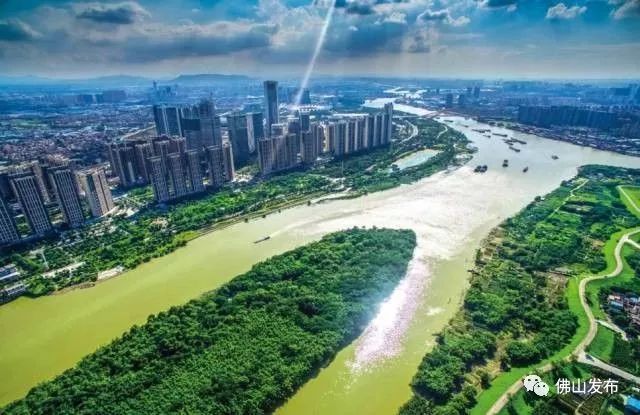 佛山新城 周春摄
Foshan New City / Pic via Zhou Chun

"国家森林城市"是目前我国对一个城市在生态建设方面的最高评价,承载了746万佛山人的汗水与付出!
"National Forest City" is the highest praise for a city in terms of ecological construction in China, which is followed with the hard-working by 7.46 million Foshan people.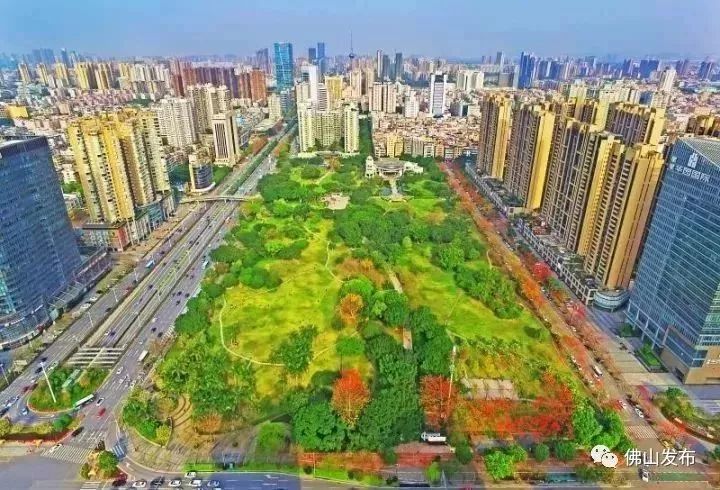 禅城区季华园 卢展途摄
Jihua Park in Chancheng District / Pic via Lu Zhantu
佛山人出行更方便了!Foshan: More Convenient Travel Mode
佛山的现代化综合交通体系完善,"两环四纵五横"高速公路网基本建成。
Foshan's modern comprehensive traffic system is getting optimized. The "Two-Ring Four-Vertical Five-Acorss" high-speed railway is basically completed.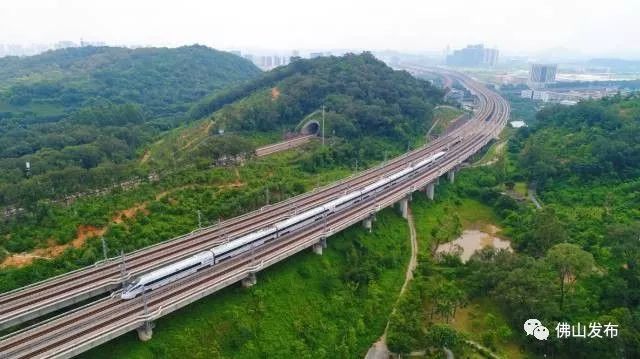 桂城三山高铁/捕风捉影摄
Guicheng Sanshan High-speed Railway / Pic via Bu Feng Zhuo Ying

未来5年内,佛山计划建设8条地铁线路,包括1号线三期,2号线一期、二期,3号线等,形成交通的"四网合一"。

In the next five years, Foshan plans to build 8 metro lines, including the third phase of the line 1, the first and second phase of the line 2 and the line 3, which is believed to form the completed traffic web.
佛山人幸福感更强了!Foshan: More Happiness for the People
2015年,佛山成功创建全国文明城市,这也是我国目前含金量最高的城市综合性荣誉。
In 2015, Foshan was successful praised as a national civil city, which is the highest honor for a city's comprehensiveness in China right now.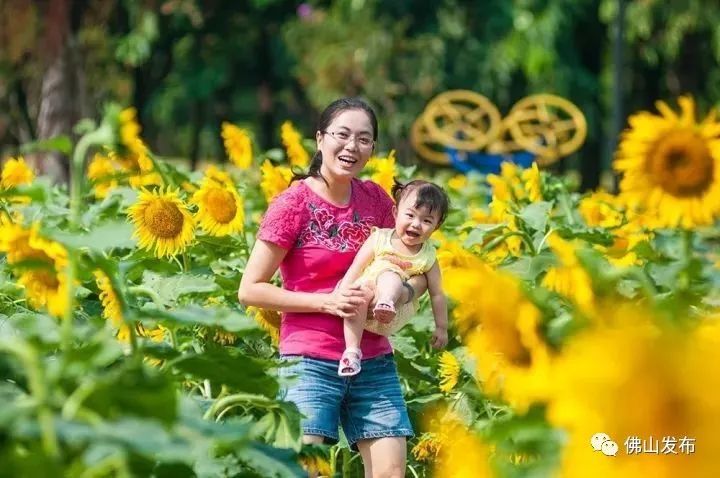 欢乐花海 霍广良摄
Laughing among the flowers / Pic via Huo Guangliang
这块沉甸甸牌子的背后,是整个城市实实在在的改变——看病,医疗条件改善了;衣食住行,越来越放心了......
Behind this great honor, there is the CHANGES of the whole city: the improvement in medicare, more and more satisfaction in daily life.......
获批制造业转型升级综合改革试点,成为国家知识产权示范城市……佛山推进产业转型升级、创新驱动发展,综合实力迈上新台阶。
The pilot city of manufacturing transformation and upgrading, the national demonstration city of intellectual property......Foshan pushes industrial transformation and upgrading, drives innovation leading development. Foshan's comprehensive strength is now one-more-step forward.
佛山,一定会变得更好、更美、更吸引人!

Foshan is believed to become better, more beautiful and more attractive in the future!