Foshan Kung Fu Film Festival is coming 佛山功夫电影周来啦!
2017-11-30 Source:Foshan China
11月15日,南方影视中心2017佛山功夫(动作)电影周新闻发布会召开,宣布"南方影视中心·2017佛山功夫(动作)电影周"将于11月23日至29日,在中国南派武术的主要发源地和全国唯一的"武术之城"——佛山举办。
On Nov. 15, Southern Film & Television Center 2017 Foshan Kung Fu (Action) Film Festival held the official press conference and announced that the film festival will be held from Nov. 23 to Nov. 29 in Foshan, the main birthplace of Southern China martial arts and the only "Martial City" in the country.
是的,功夫已经成了佛山最响亮的名片之一,支撑起"佛山功夫"文化影响力的,是这座文化名城深厚的武术沃土。
Yes, Kung Fu has already become one of the most prominent name cards of Foshan. It is the profound foundation of Kung Fu in this city that supports the cultural influence of "Foshan Kung Fu".
李小龙、黄飞鸿、叶问……这些因功夫电影而在世界家喻户晓的名字,无论何时被提起,都能激荡起中华儿女的家国情怀。也是因为他们,佛山成为世人心向往之的"功夫之城"。

Bruce Lee, Wong Fei-hung, Ip Man.....No matter when these worldwide well-known names for Kung Fu films are mentioned, patriotism inside every Chinese's heart will arise. And also because of these names, Foshan becomes the widely famous "Martial City".
许多人因为功夫影视作品而与佛山结缘,香港演员甄子丹就是其中的典型代表。他曾在黄飞鸿故里——西樵山下受训,因主演《叶问》系列电影奠定功夫巨星地位。甄子丹在媒体访问时真诚感慨:"佛山是我的福地!"
Lots of people form ties of fate with Foshan because of Kung Fu works. The famous Hong Kong actor Donnie Yan is one of the most characteristic representatives, who once got training in Xiqiao Mountain, the hometown of Wong Fei-hung. Owing to casting the role of Ip Man in the series of films Ip Man that marks him as a super Kung Fu star, Donnie Yen once mentioned to the media, "Foshan is my promised land."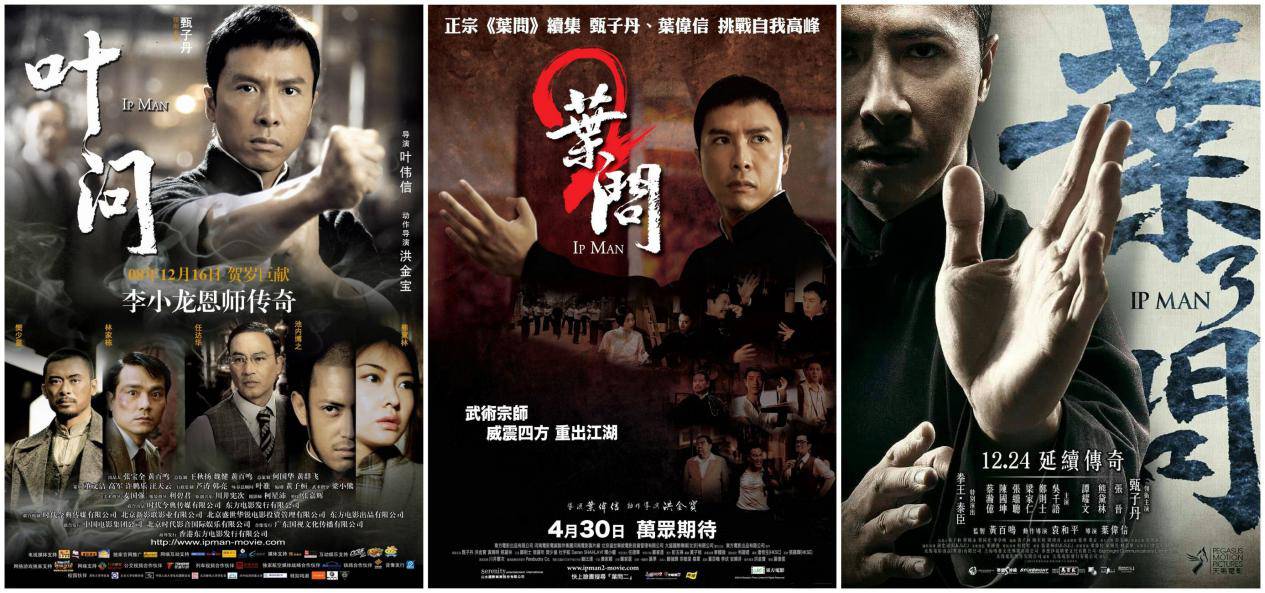 素以文艺片著称的导演王家卫,尝试拍摄动作片时,也将眼光投向了叶问,以电影《一代宗师》创造了近年来华语电影品质的一个小高峰。2014年的香港电影金像奖颁奖典礼上,该片狂扫12个奖项,打破金像奖单片获奖数的纪录。电影开拍前,王家卫遍访中国武林,最终选择讲述佛山咏春拳宗师叶问的故事,因为王家卫认为民国时期的佛山武术发展最出名,《一代宗师》以此为民国时期的佛山武林点灯续脉。
When the Hong Kong director Wong Karwai tried to shoot an action film, who is famous for his literary films, he finally chose Ip Man. And the film, The Grandmaster, undoubtedly turned out into a prominent outcome in terms of quality. At the 2014 Hong Kong Film Awards, the film won 12 awards, breaking the record! Before shooting the film, Wong Karwai visited almost the whole Chinese Kung Fu world, and finally he chose the story of Foshan Wing Chun master, Ip Man. It is because Wong Karwai thinks the development of Foshan Kung Fu in the Republic of China era is the most profound, which is the background of The Grandmaster.

除了叶问师傅之外,又怎能不提起黄飞鸿师傅呢?从1949年第一部黄飞鸿电影《黄飞鸿传》开始,关于黄飞鸿的电影至今已经超过100部。
Besides Ip Man, it is difficult not to mention Wong Fei-Hung! Since the first film that is themed with Wong Fei-Hung, the Legend of Wong Fei-Hung, there are now more than 100 films that are themed with Wong Fei-Hung.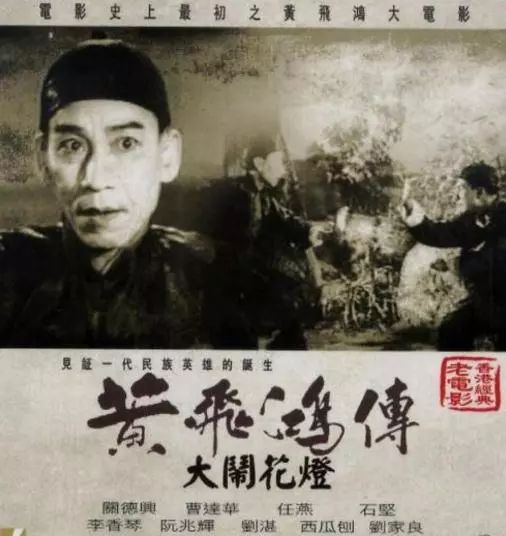 黄飞鸿传奇的人生故事经久不衰。2014年,由彭于晏出演的《黄飞鸿之英雄有梦》收获了可观的票房,又一证明佛山功夫在中国电影的地位依然不容小觑!
The life story of Wong Fei-Hung is enduring. In 2014, Wong Fei-Hung Rise of the Legend that is starred by Eddie Peng still got an impressive boxing office, which again proves the solid status of Foshan Kung Fu in Chinese films.
当然,我们不可能漏掉一个来自佛山、师从叶问,把功夫带到遥远而繁华的好莱坞,让世界知道中国人从不是东亚病夫的功夫巨星——李小龙。
Of course, we won't miss a super Kung Fu star who is from Foshan, learned Kung Fu from Ip Man, brought Kung Fu to the far and prosperous Hollywood, and let the world know that Chinese is NOT the sick man of East Asia, BRUCE LEE!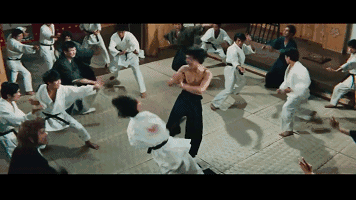 精武门
Fist of Fur
无论是《精武门》,还是《唐山大兄》,人们至今还津津乐道。李小龙是佛山功夫的一个闪亮招牌,无数外国人在提起佛山功夫的时候,第一个想起的名字就是——Bruce Lee!
People nowadays still love to talk about Fist of Fur and The Big Boss. Bruce Lee is a brilliant brand of Foshan Kung Fu, and also the first name when lots of foreigners talk about Foshan Kung Fu.
叶问(左)和李小龙(右)
Ip Man (left) and Bruce Lee (right)
根据组委会的筹划安排,功夫(动作)电影周将持续一周,以下六大板块将为你打造一场功夫(动作)电影盛会。
According to the schedule of organizing committee, the film festival will last for one week and the six sections during the festival will bring you a magnificent Kung Fu film festival to you.
电影周开幕式:动作巨星聚首佛山,致敬电影宗师
Opening ceremony of the film festival: action stars gather in Foshan and pay respects to film masters
时间:11月23日
地点:岭南明珠体育馆
亮点内容:有"开幕红毯"、"国产优秀功夫(动作)电影推介"、"致敬经典"等板块。
Time: Nov. 23
Location: Lingnan Pearl Stadium
Highlights: red carpet at the opening ceremony, promotion of domestic excellent Kung Fu (action) film, classical works.
首届功夫(动作)电影高峰研讨会:影视大咖、功夫名导佛山论剑
The first Kung Fu(action)Film summit seminar: film masters and Kung Fu directors exchange ideas with each other
时间:11月24日
地点:马哥孛罗酒店
亮点内容:知名影视导演、专家学者探讨粤港澳大湾区背景下如何构造电影产业新发展,以及华语功夫(动作)电影发展趋势
Time: Nov. 24
Location:Marco Polo Hotel
Highlights: Famous film directors, experts and scholars explore development of the film industry under the background of Guangdong-Hong Kong-Macao Greater Bay Area, and development trend of Chinese Kung Fu (action) Film.
 
功夫(动作)电影展映:13部经典电影、35场放映邀您回顾经典
Kung-Fu(action) film on the screen: 13 typical movies and 35 screenings invite you to review the classics.
时间:11月23日-29日上映
地点:佛山市内7家影院
亮点内容:多部经典功夫(动作)电影集中放映,还可以安坐家中享受电影盛宴。
Time: Nov. 23 to 29
Location: 7 cinemas in Foshan
Highlights: lots of Kung-Fu (action) movies showing at the same time and you can enjoy a movie feast at home.
功夫(动作)影视嘉年华及海报展:
Kung-Fu(action)Film Carnival and Poster Exhibition
时间:11月21日-29日
地点:南海区桂城千灯湖保利mall一层中庭
亮点内容:现场将设置致敬经典区、年代海报展区、功夫体验区,绝对能让你过一把"功夫瘾"!
Time:Nov. 21 to 29
Location:Floor one, Poly Mall in Qiandeng Lake,Guicheng, Nanhai.
Highlights: Classic area, poster area and Kung Fu experience area will absolutely attract you!
全国传统武术大赛:武林高手同台切磋
National Traditional Martial Art Competition: Martial art masters will compete on the stage
时间:11月26日-28日
地点:岭南明珠体育馆
亮点内容:届时,海内外武林高手将齐聚佛山
Time: Nov. 26 to 28
Location: Lingnan Pearl Stadium
Highlights: Home and abroad martial art masters will gather in Foshan.
电影周闭幕式暨功夫影视主题音乐会:重温功夫动作电影经典旋律
Closing ceremony of the film festival and Kung Fu film themed concert
时间:11月29日
地点:琼花大剧院
亮点内容:音乐会将邀请香港中乐团深情回顾功夫电影发展历程,为观众呈现一台具有佛山特色、中国风格、国际记忆的电影音乐盛宴。
Time: Nov.29
Location: Foshan Qionghua Theater
Highlights: Hong Kong Chinese Orchestra will be invited to the concert to review the development of Kung Fu film, presenting a film&music festival with Foshan characteristics, China-style and international memories.
作为南派武术的主要发源地,佛山诞生了叶问、李小龙、黄飞鸿等一代宗师,佛山功夫这一深厚的文化根基和形象标识成为众多影视作品的鲜活题材,也让佛山蜚声海内外。
As the main birthplace of Southern Martial Arts, Foshan gave birth to the grand masters such as Ip Man, Bruce Lee and Wong Fei-hung. As a profound culture foundation and image symbol, Foshan Kung Fu has become a vivid theme of many film and television works, which also makes Foshan home and abroad well-known.
在武术之乡佛山,功夫电影盛事即将起航,必将让佛山这座城市的功夫文化更加璀璨。
In the hometown of Kung Fu Foshan, Kung Fu film is ready to sail again, definitely making Foshan's Kung Fu culture more brilliant.
素材:佛山新闻网、佛山日报
编译:Clair、Eleanor
图片:除署名外,均来自网络