A new round of rainstorms is forecast to lash Guangdong from May 10 to 13, which the local provincial meteorological bureau predicts will be the heaviest, the most extensive, and what's more, the longest running rainfall so far this year.
Heavy rainfall will fall mainly during the late afternoon and the wee hours of the morning. Guangzhou is expected to see the strongest rainfall from May 11 to 12, which may lead to the highest increase in water level this year the city's Hydrology Bureau announced.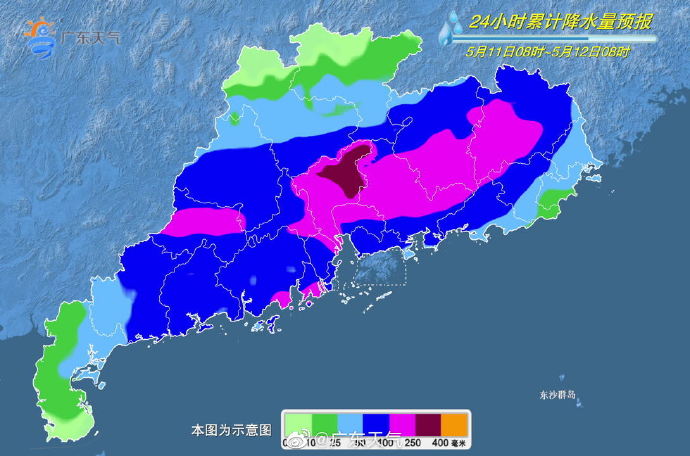 24-hour precipitation forecast between 08:00, May 11 and 08:00, May 12 in Guangdong (Photo: Guangdong Weather)
The rain will start to bucket in the central-northern Pearl River Delta, Shaoguan, Qingyuan, Maoming and Heyuan tomorrow. Other regions will see thundershowers, and localized heavy rain. The highs in the north of Guangdong will be 23℃ to 25℃, 25℃ to 29℃ in the rest of the province.
From May 11 to 12, rain will pour down all over the province, and even localized extraordinary rainstorms are possible. The highs in the coastal regions of southern Guangdong will be 25℃ to 29℃, 21℃ to 24℃ in other regions.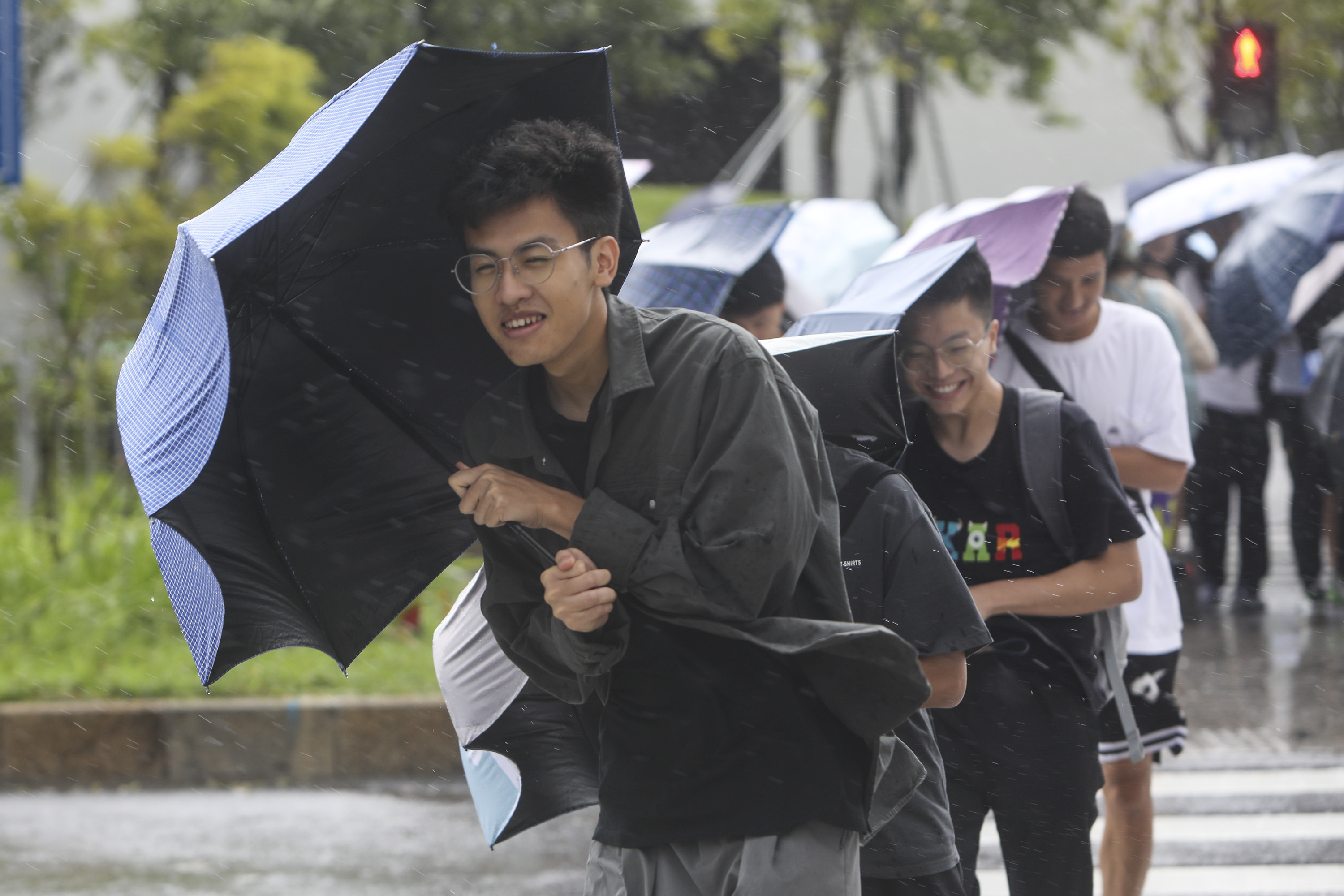 Photo: Nanfang Daily
On May 13, there will be heavy downpours in the central-southern Pearl River Delta, east Guangdong and west Guangdong. Other regions are to experience heavy rain, and localized rainstorms.
Meanwhile, the north of Guangdong will welcome a new wave of cold air, ushering in a new round of significant temperature drops for the whole province. The lows in central-northern Guangdong will be around 15℃, and 18℃ in other regions.
Plentiful rainfall is still expected in the southern coastal areas of the province on May 14. The lows in the central-northern Guangdong will be 14℃ to 16℃, and 16℃ to 18℃ in other regions.