From May 10 to 12, most parts of Guangdong have been lashed by heavy downpours. Weather stations in 14 cities such as Qingyuan, Zhongshan, Zhuhai, Yangjiang, Jiangmen, Guangzhou and Foshan have recorded a daily rainfall of 250 millimeters, with the highest falling on Zhongshan's Sanxiang Town, 499.4 millimeters.
Waterlogged roads in Zhongshan's Sanxiang (Photo: Nanfang Daily)
According to Guangdong Meteorological Department, torrential rain will not weaken until May 14.

Guangzhou is likely to see heavy rain and torrential rain from late afternoon today to early morning tomorrow. Residents are advised to stay at home in the evening as this round of rainfall will last long. If you do have to go out, please be alert to falling objects, stay away from tall trees, waterlogged roads, electric facilities such as street light poles, distribution boxes. Emergency lighting tools such as flashlights and mobile phones are also recommended.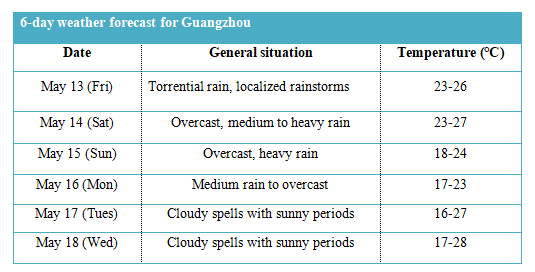 On May 13, there will be torrential rain and rainstorms in the east of Guangdong. Shenzhen, Huizhou, Maoming, Heyuan and Meizhou are to see localized rainstorms.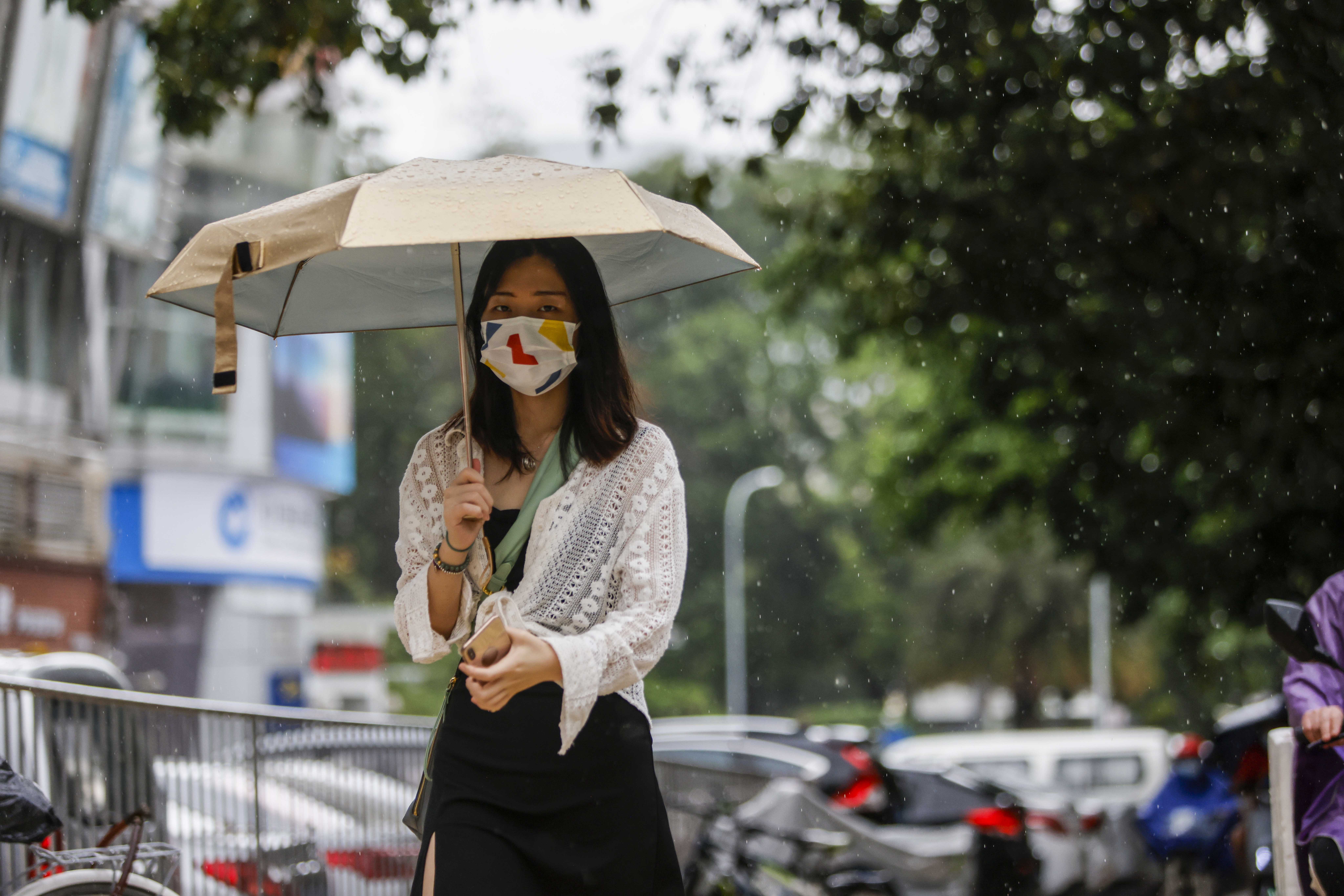 Photo: Nanfang Daily
Storms will weaken in the north-central Guangdong on May 14 while heavy rain and localized rainstorms will still be possible in the south of the province.
Meanwhile, a new wave of cold air is to hit Guangdong from May 14 to 15, which the provincial meteorological bureau predicts will bring an average temperature drop of 3℃ to 4℃. The lows in the north-central part of the province will be 14℃ to 16℃, 16℃ to 20℃ in other areas.