Started from 12pm on November 29th, Nanhai Tram Line 1 (second section) is put into operation, marking the completion of the whole tram line. As one of the key parts of Nanhai public transportation, the fully operation will provide more variety in entertainments for citizens within Guangfo metropolitan area.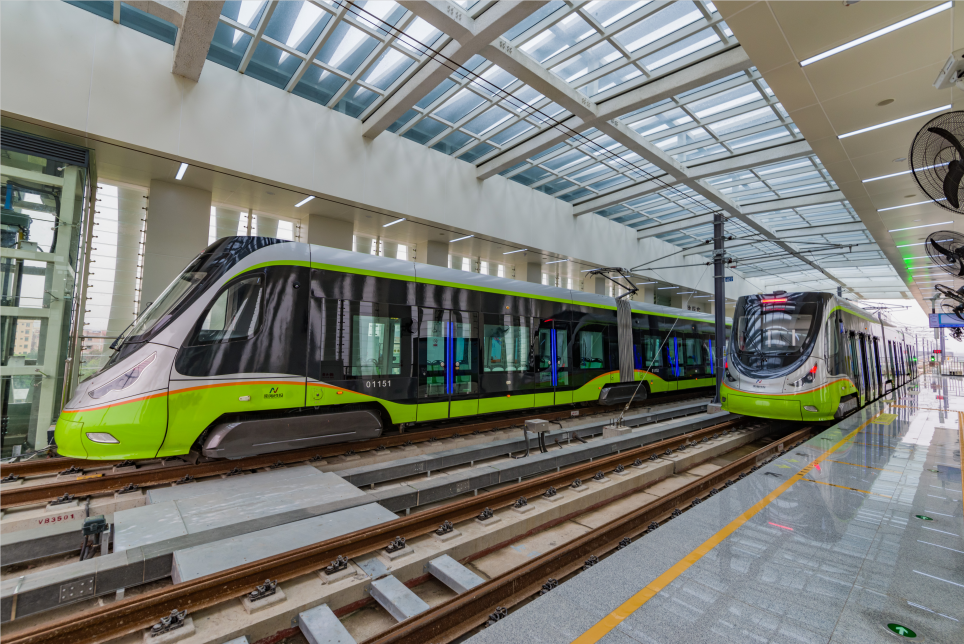 Nanhai Tram Line 1 (second section)
With a length of 4.9 kilometers, Nanhai Tram Line 1 (second section) has five stops, including Wenhan Lake Park Station (Jihua Laboratory), Sanshan New City South Station, Linyue North Station, Linyue West Station, and Linyue East Station.
Noticably, citizens can interchange to Foshan Metro Line 2 at Lingyue West Station on the same platform.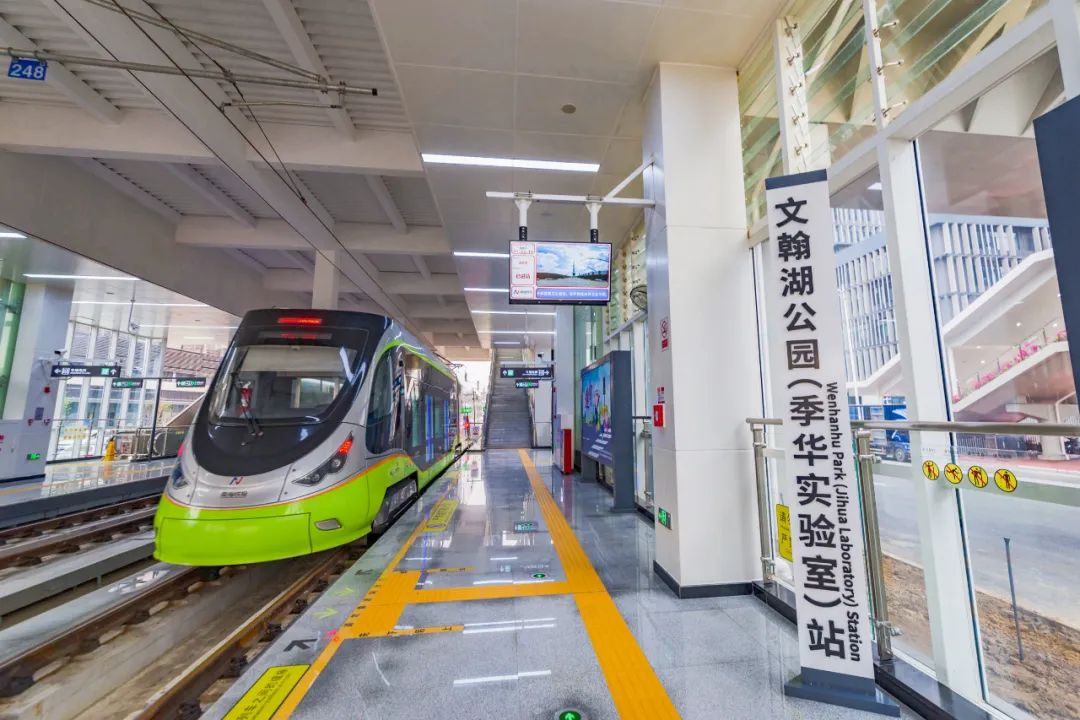 Wenhanhu Park (Jihua Laboratory) Station
Regarding the specification, it's the third generation tram with maximal capacity of 396 passengers. The full ticket price is 5 yuan, from Leigang Station to Linyue East Station. Additionally, the valid travel time has extended from 60 minutes to 270 minutes.
Author | Eddie
Revisor | Eleanor, Jersey
Photo | Foshan Daily