On March 11, the Guanyin Temple Fair resumed after three years of suspension in a bustling and festive atmosphere. As the highlight of this traditional folk event, burning firecrackers that carries people's good wishes for the new year has been staged at Lihai Guanyin Hall in Longjiang.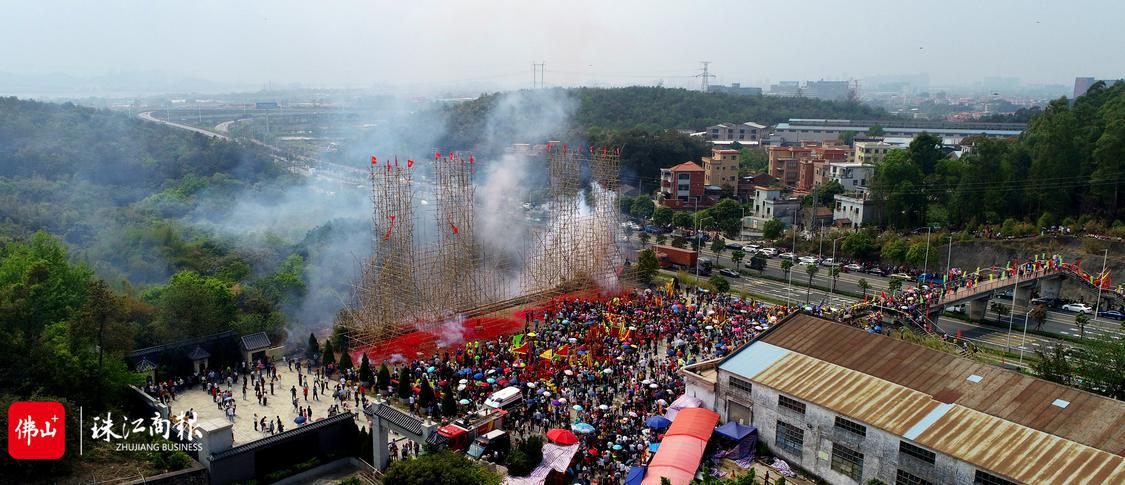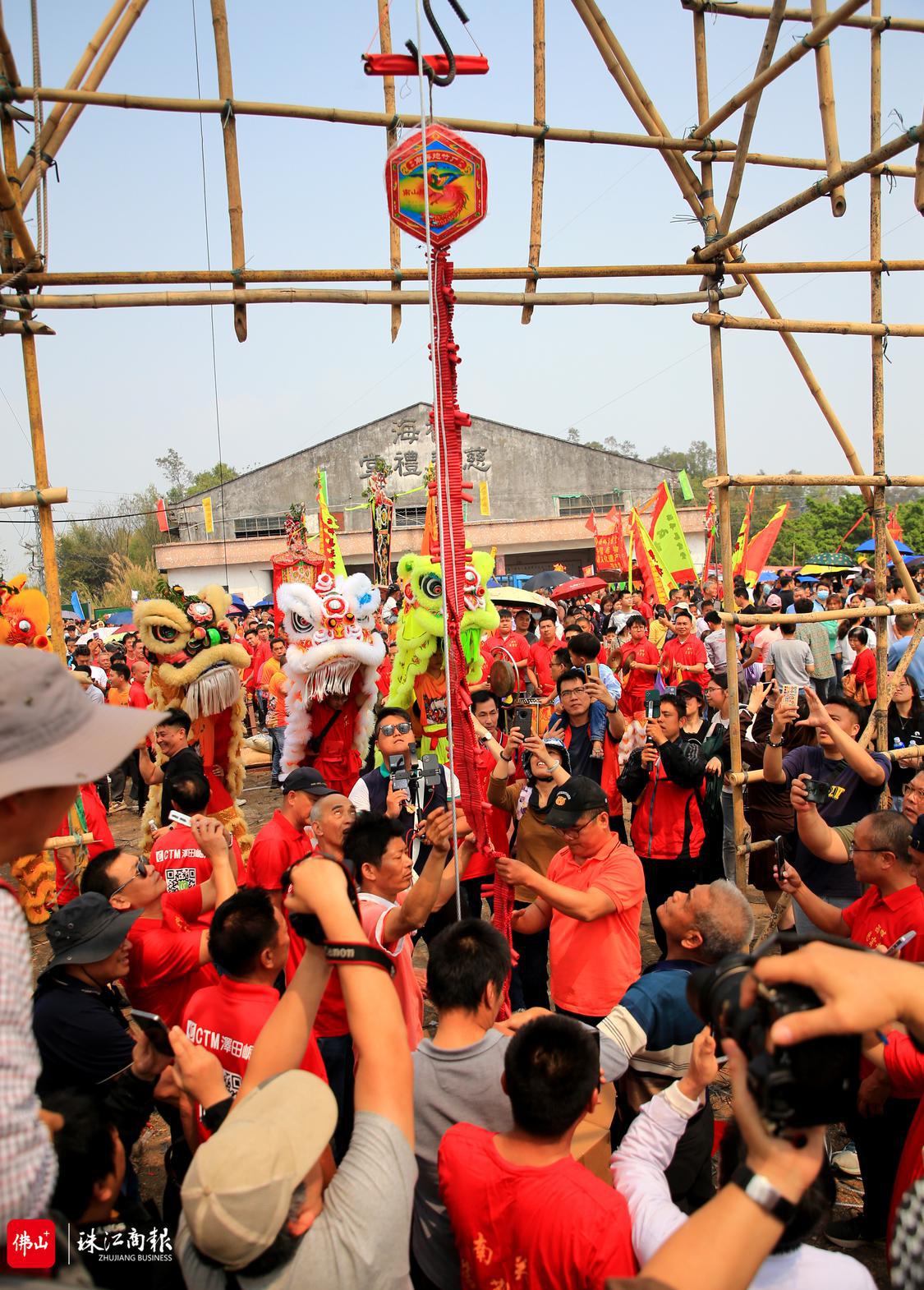 Villagers on the spot of Guanyin Temple Fair
With lion dance and gongs and drums cheering up, at about 1:30 pm on March 11, the villagers in the surrounding area began to hang the first string of firecrackers on the iron. Dozens of meter-long firecrackers along the the iron stand were lit, marking the start of this folk event.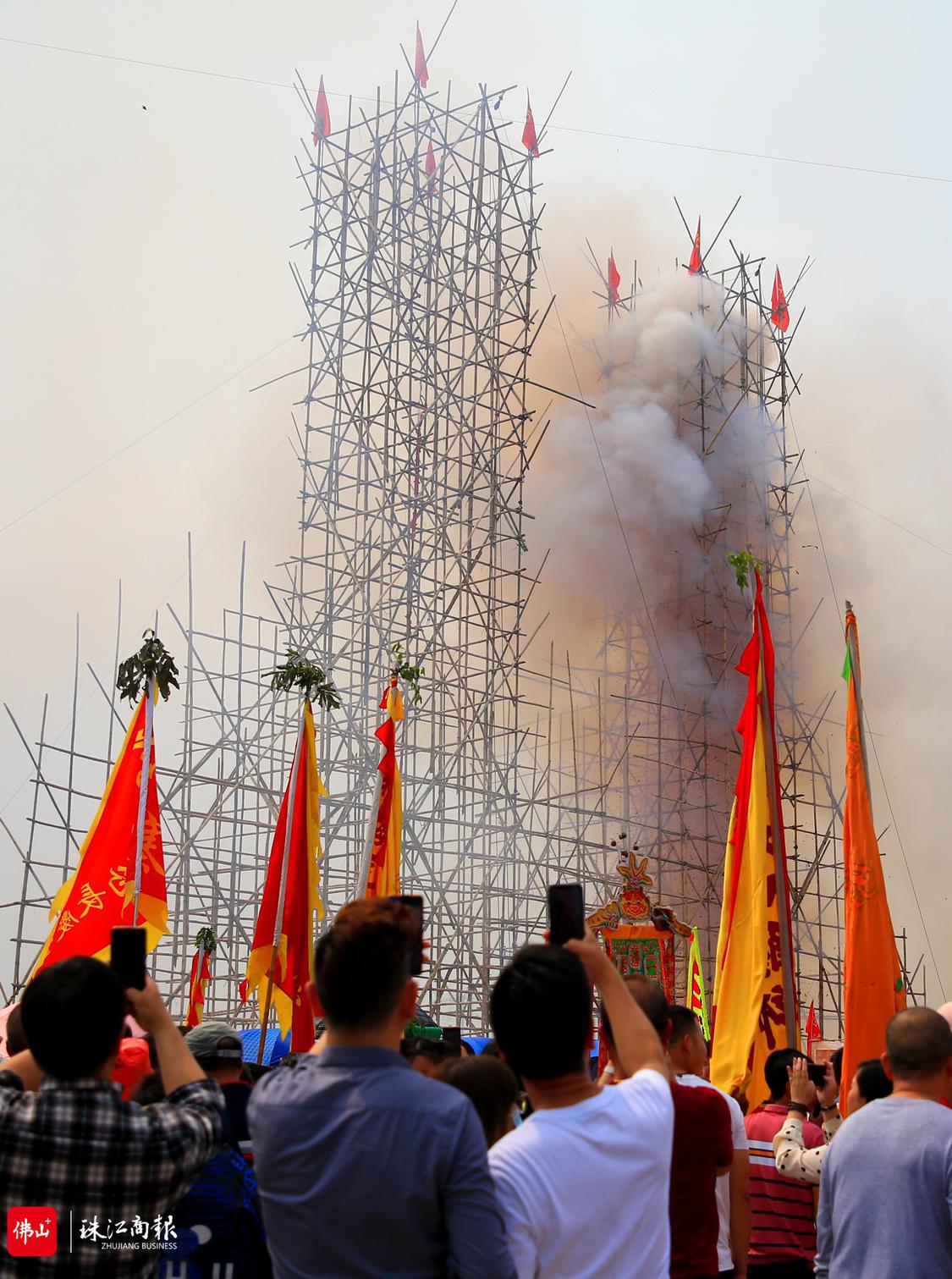 Firecrackers hanging on the iron stand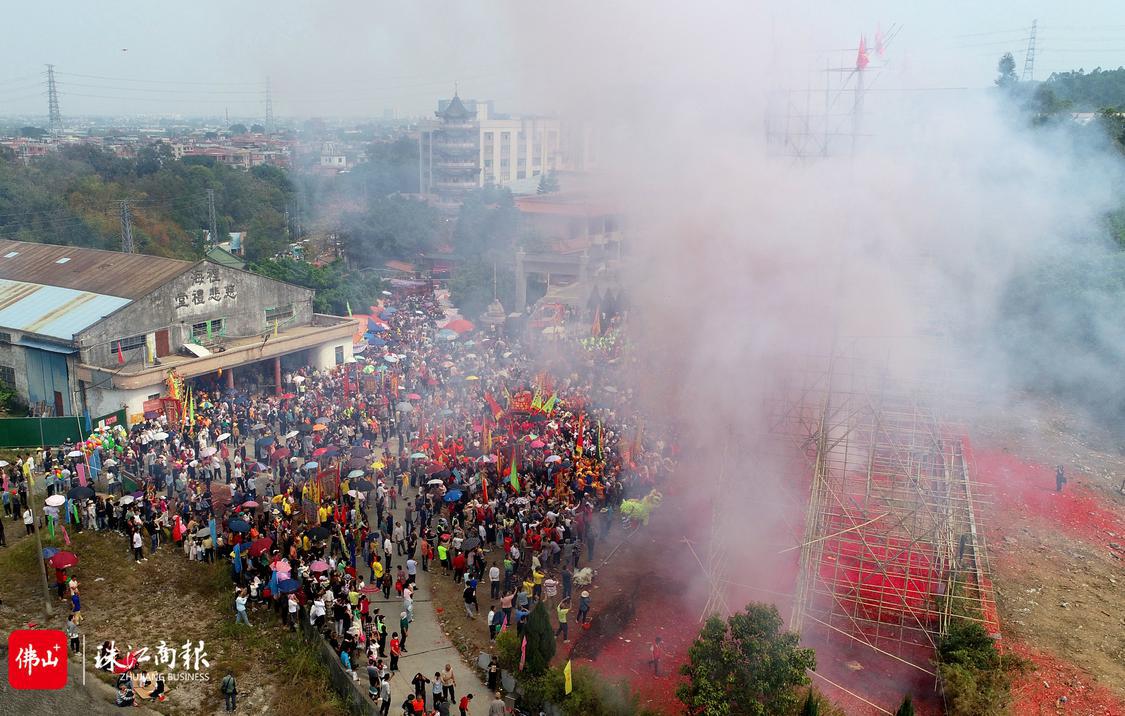 Citizens record the spectacular scene of burning firecrackers
After the first burning, nearly 40 strings of firecrackers have been lit, and the sound of firecrackers rang through the sky. The event conveyed citizens' wishes for good luck and prosperous life in the new year.
The lively event attracted many local citizens in Longjiang and surrounding areas. Mr.Li came to the event with his wife and son to feel the traditional folk atmosphere. "It really relives my childhood memories, and it's great to get together with friends and families here." said Mr. Li.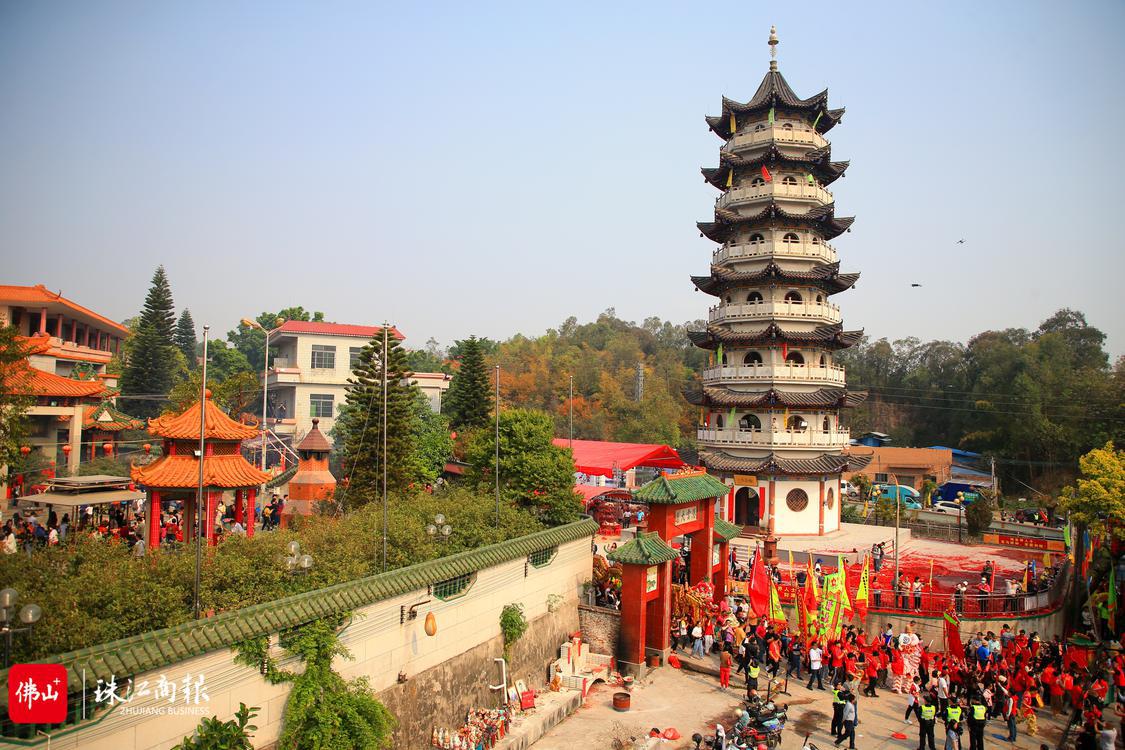 The parade set off at the Guanyin Temple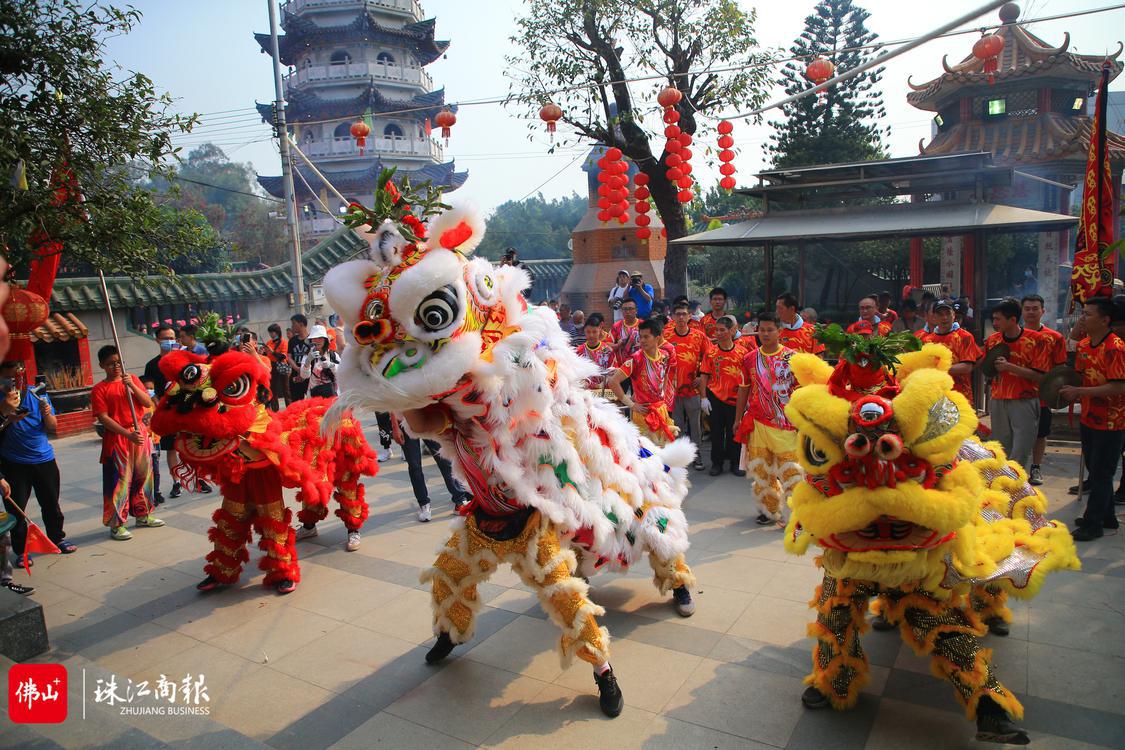 The lion dance performance started before the parade began
In addition to burning firecrackers, the floating colored parade is also an important part of the event. On the morning of the same day, more than 10 different parade teams made a cruise along Nankeng Village and Dongtou Village. Ms.Lin, a photography enthusiast, came to the event with her colleagues and deeply felt the lively atmosphere of this traditional folk event. "Such folk activities are worth passing on. I hope more young generations can join and learn more about the traditional culture in Foshan."
Reporter | Eleanor
Reviser | Jersey, Jessica
Photo丨Zhujiang Business