On January 19, Wenta Paradaise officially debuted in Sanshui District, Foshan. Located at the center of Hekou Centennial Railway Station and Wenta Park, the Wenta Paradise covers an area of 100,000 square meters with a total investment of 20 million yuan, creating a comprehensive landmark that integrates romantic economy, study tourism, train-themed amusement, leisure vocations and other online celebrity attractions.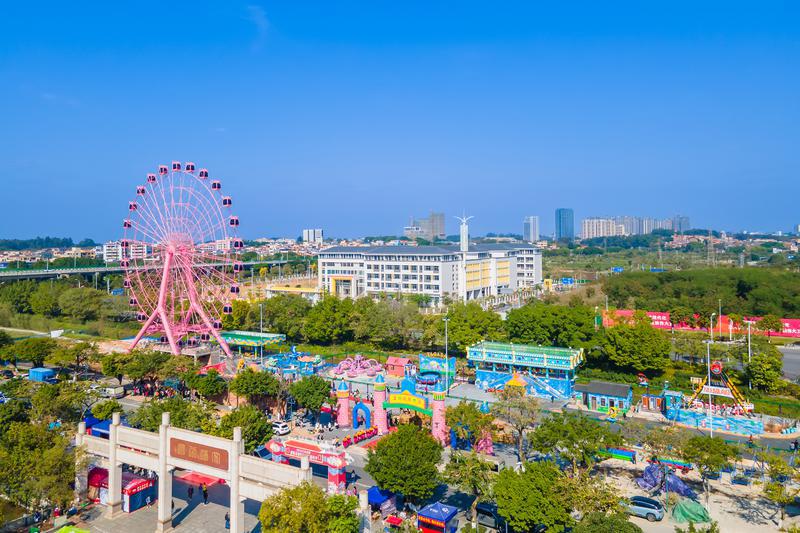 The amusement park features nearly 25 advanced projects and complete service functions, including the Happiness Ferris wheel, pirate ship, bumper car, spacewalk, fierce battle on shark island, flower fairy, disco turntable, go-kart, carousel, fruit bug trolley, self-controlled aircraft, Lego jet car, light boat cruise, bouncy castle and many other projects.
Among them, the Happiness Ferris Wheel covers an area of about 600 square meters and runs for about 10 minutes, making it the first 50-meter-high Ferris wheel in Sanshui District. The Ferris wheel was built in with 26 fully transparent crystal cockpits that can accommodate 104 people at the same time, offering a 360-degree view of the entire Sanshui.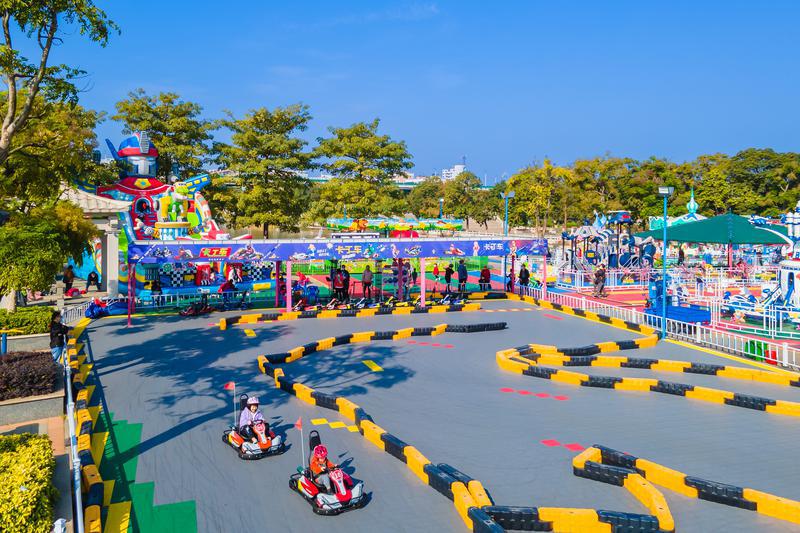 Wu Wei, deputy director of the Xi'Nan Street Office, said that in recent years, Xi'nan Street strives to restore the glory of the commercial port in the Greater Bay Area by repairing the Centennial Wen Tower at Hekou, the Centennial Customs, the Centennial Post Office and the Centennial Railway Station. As the host venue of the Foshan Beer Festival, Xi'nan Street hopes that through the launch of Wenta Paradise, it will create a outstanding landmark in Sanshui.
Author | Linn
Revisor | Jersey, Eddie
Source丨Foshan Daily