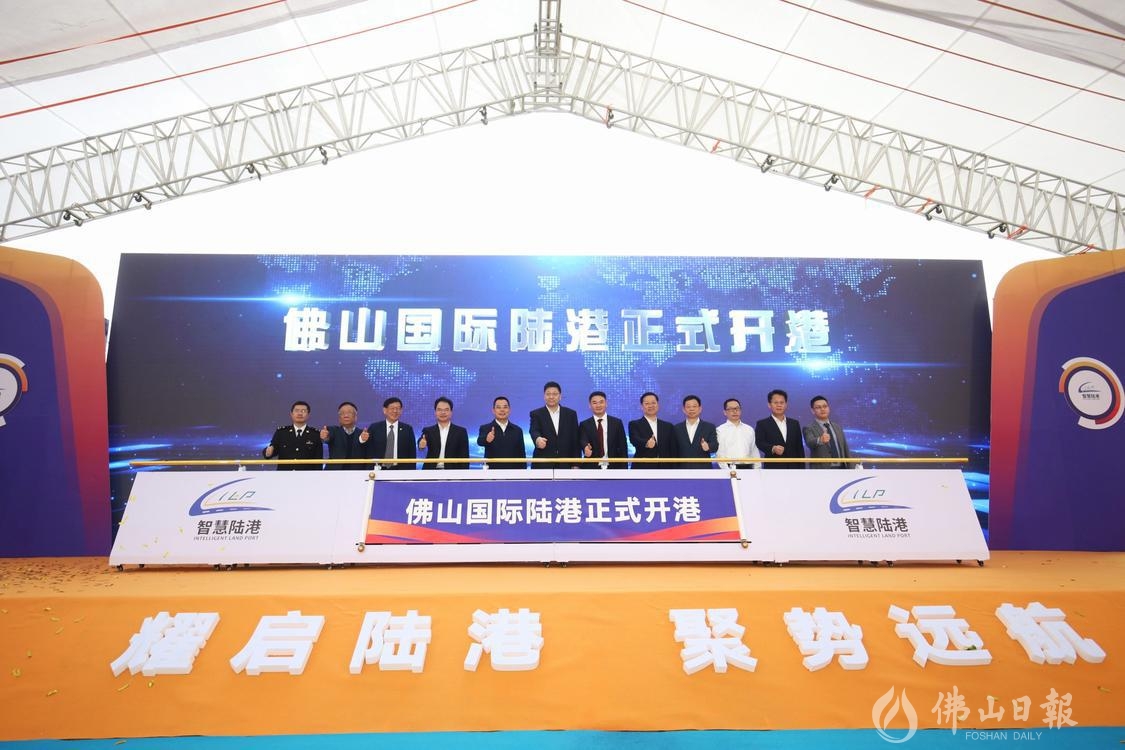 On March 30, the opening ceremony of Foshan International Land Port (hereinafter referred to as "Foshan Port") was held. Foshan International Land Port is the first phase of National Logistics Hub of Production Service (Foshan) Project, and also the core project of the National Multi-model Transport Demonstration Base. Foshan Port opened 15 months ahead of the planned schedule, with leading enterprises settled in and billions of yuan in import and export trade volume secured in advance.
On behalf of the Foshan Municipal Government, Bai Tao, mayor of Foshan, expressed warm congratulations to the opening and operation of Foshan Port. He stressed that all departments of Foshan Government, especially for those in Nanhai district, should actively provide better assistance for manufacturing enterprises to establish collaboration with Foshan Port, and build solid foundation for enterprise expansion. It is expected that Foshan Port could give full play to its professionality and resource advantages to help Foshan manufacturing enterprises lower cost and improve efficiency, and therefore promoting the modernization and intellient upgrading in Foshan's logistics industry.
As director of the project construction and operation, Chen Jinxiang said that the operation of Foshan Port will significantly polish the brand of Foshan's manufacturing enterprises at home and abroad, forming it into an industrial IP with strong cohesion.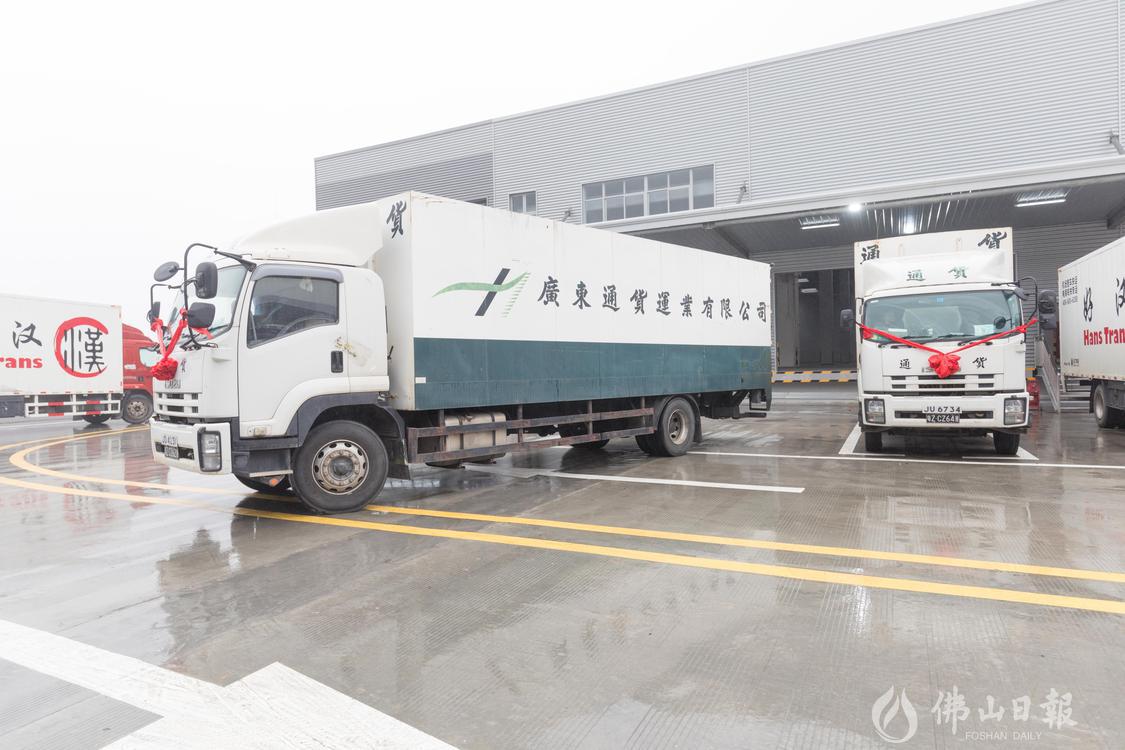 The unveiling ceremony of signed projects in Foshan Port and the departure ceremony of the first container truck were also held at the event site. Accompanied by the sound of horns, six outbound trucks drove out of the modern warehousing and logistics center, marking the official launch of Foshan Port business.
Reporter | Tang
Revisor | Eddie, Eleanor
Photo | Wang Weinan