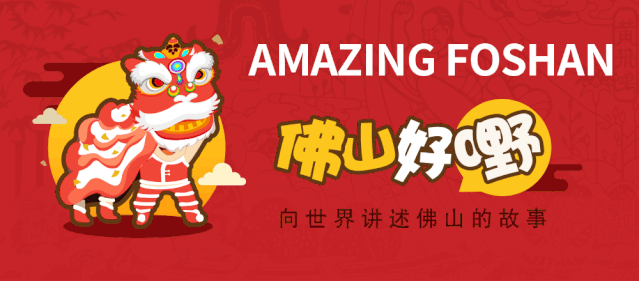 近日,位于佛山市南海区的广东一方制药有限公司收到阿拉伯联合酋长国卫生和预防部核准签发的药品注册批准文件,该公司生产的"化湿败毒颗粒"将正式以药品身份进入阿联酋市场。这标志着"中医药力量"在全球抗疫中得到认可,引发普遍关注。
Recently, Guangdong Yifang Pharmaceutical Co., Ltd., (hereinafter referred to as Yifang Pharmaceutical) located in Nanhai District, Foshan, received a medicine registration approval document issued by the Ministry of Health and Prevention of the United Arab Emirates (UAE). The "Huashi Baidu Granule" (a medicine to resolve dampness) produced by the company will officially enter the UAE market as a medicine, which marks the recognition of the "power of traditional Chinese medicine (TCM)" in the global fight against the COVID-19 epidemic, attracting wide social attention.
佛山素有"岭南药祖""广东成药之乡"的美誉,中医药文化源远流长、中医药产业发展基础扎实。明清时期,佛山中成药就远销海内外。直至今天,梁仲弘抱龙丸、冯了性风湿跌打药酒、李众胜堂保济丸、黄祥华如意油……这些家喻户晓的佛山中成药老品牌依然畅销不衰。
Foshan, known as "the Ancestor of Lingnan Medicine" and "the Hometown of Guangdong Proprietary Medicine", has a long history of TCM culture and a solid foundation of the development of TCM industry. During the Ming and the Qing dynasties, Foshan's Chinese proprietary medicine was sold at home and abroad. Until today, Liang Zhonghong "Baolongwan" Pill, Feng Liaoxing Rheumatism Medicinal Liquor, Li Zhongsheng Pharmacy's "Baojiwan" Pill, Huang Xianghua "Ruyi" Oil and other time-honored brands of Foshan Chinese proprietary medicine are still selling well.
提起中医药,很多人脑海首先浮现的是老师傅用手抓药称重的场景。但在佛山,中医药产业早已成为一个智能化、科技化的现代产业。
Speaking of TCM, most people might think of the scene of an old master weighing the medicine with bare hands. However, the TCM industry has already become an intelligent, scientific and technological modern industry in Foshan.
近年来,佛山市中医药产业维持两位数的高速增长,总产值超过百亿元。目前,全市有34家中药生产企业(含中药饮片生产企业24家),5家医疗机构制剂中心。2019年,我市营收规模超过10亿元的中医药大型骨干企业有2家,分别是一方制药和环球制药,其中一方制药中药配方颗粒在国内市场占有率近30%。
In recent years, Foshan TCM industry has maintained high-speed growth, with a total output value of more than 10 billion yuan. At present, there are 34 enterprises producing TCM (including 24 enterprises producing TCM pieces prepared for decoction) and 5 pharmaceutical centers of medical institutions in Foshan. In 2019, there are two large backbone TCM enterprises with a revenue scale of more than 1 billion yuan in Foshan, namely Yifang Pharmaceutical, whose TCM prescription granules accounting for nearly 30% of the domestic market, and Medi-World Pharmaceutical.
一方制药:传承+创新,制出抗疫良方
Yifang Pharmaceutical: produce effective drugs against COVID-19
广东一方制药有限公司内,工作人员从一列挂满白色塑料密封瓶的金属墙上取下相应药瓶,按下"确认"键后,机器就会自动将所需药材放入药盒中,只需几秒钟,一个装好中药配方颗粒的药盒就自动出炉了。这是一方制药打造的智能中药房现场,也是佛山中医药现代化转型的缩影。
In Yifang Pharmaceutical, the staff are taking down the corresponding medicine bottles from a row of metal walls covered with white plastic sealed bottles. After pressing the "confirm" button, the machine will automatically put the required medicine into the medicine box. In a few seconds, a medicine box containing the TCM prescription granules will be automatically produced. This is the scene of an intelligent TCM pharmacy built by Yifang Pharmaceutical, which is also a microcosm of the modernization and transformation of TCM in Foshan.
今年2月底,在抗击新冠肺炎疫情的关键时刻,由一方制药生产的透解祛瘟颗粒(曾用名"肺炎一号方"),获准用于全省30家新冠肺炎定点救治医院临床使用。目前累计生产超过100万袋,彰显了中医药国粹的价值。
At the end of February this year, which was the critical period of fighting against the COVID-19 epidemic, the "Toujie Quwen" Granule (once known as "No.1 Pneumonia Prescription"), produced by Yifang Pharmaceutical, was approved for clinical use in 30 designated COVID-19 treatment hospitals in Guangdong. At present, the cumulative production of the granule has reached more than 1 million bags, showing the quintessence value of TCM.
中药配方颗粒是中药汤剂的一种创新,在继承传统汤剂煎煮方法的基础上,采用先进的中药制药技术生产中药配方颗粒。除了现代化的设备和仪器,一方制药还有一整套科学的管理方法。在原料药材、生产、成品环节,均采用先进的技术和严格的标准。
TCM prescription granule is an innovation of TCM decoction. On the basis of inheriting the traditional decoction methods, advanced TCM pharmaceutical technology is used to produce TCM prescription granules. In addition to modern equipment and instruments, Yifang Pharmaceutical has also developed a set of scientific management methods, which adopts advanced technology and strict standards in the process of raw medicine materials, production and finished products.
药物提取、浓缩、喷雾干燥环节均采用自动化控制实现。方智恒/摄
在传承中不断创新,通过现代化的生产制造工艺赋予传统中药新的生命力,让一方制药成为中药颗粒配方行业的"隐形冠军",连续多年销售保持20%以上的增长。
Through continuous innovation in the inheritance process and the new vitality of TCM empowered by modern manufacturing production, Yifang Pharmaceutical has become the "invisible champion" of TCM prescription granule industry, maintaining a sales growth of more than 20% for many years.
环球制药:经典名方,现代化制药
Medi-World Pharmaceutical: classic prescription in modern pharmaceutical production
与一方制药一样,通过现代化的制药方式,环球制药产值超过10亿元,助力佛山中医药产业做大做强。环球制药是中药名方玉屏风颗粒的生产企业。早在2013年,环球制药就从意大利独家引进两条全自动高速袋装生产线,提高玉屏风颗粒的生产效率。
Similar to Yifang Pharmaceutical, Medi-World Pharmaceutical has promoted Foshan TCM industry to become bigger and stronger with an output value exceeding 1 billion yuan through modern pharmaceutical methods. Medi-World Pharmaceutical, a manufacturer of TCM "Yupingfeng" Granule, has exclusively introduced two fully automatic high-speed bagging production lines from Italy to improve the production efficiency of "Yupingfeng" Granule earlier in 2013.
2017年,环球制药开展玉屏风颗粒的二次开发项目,通过引入现代药物制剂技术,提升药物质量。"未来,环球制药将继续把握经典名方研发契机,突破中药质量瓶颈,促进以临床价值为导向的高品质中药制剂研发。"环球制药总经理傅咏梅说。
In 2017, Medi-World Pharmaceutical launched the second development project of "Yupingfeng" Granule to improve drug quality through the introduction of modern pharmaceutical preparation technology. "In the future, Medi-World Pharmaceutical will break through the bottleneck of TCM quality and promote the research and development of value-oriented high-quality TCM by continuously seizing the R&D opportunity of classic prescriptions," said Fu Yongmei, General Manager of Medi-World Pharmaceutical.
冯了性:不只有药酒,还有大健康服务
Feng Liaoxing: provide medicine liquor as well as health-related services
冯了性品牌至今已有300多年历史,在佛山人的记忆中,冯了性总伴随着浓浓的药酒味道。但现在的冯了性,不只是药酒生产厂,更是佛山大健康产业发展的探路者。
In the memory of Foshan people, Feng Liaoxing, with a history of more than 300 years, is always accompanied by a strong flavor of medicinal liquor. However, today's Feng Liaoxing is not only a medicinal liquor factory, but also a pathfinder for the development of Foshan's health-related industry.
自2015年起,中药控股借助"冯了性"这个在佛山地区家喻户晓的老字号品牌,创办冯了性国医馆,推出名优中医门诊、中医传统疗法、康复养生、家庭健康管理等服务,为佛山市民提供防、治、康、养结合的中医药综合服务。
Since 2015, with the help of "Feng Liaoxing", a well-known time-honored brand in Foshan, China Traditional Chinese Medicine Holdings Co., Ltd. has established Feng Liaoxing Chinese Medical Center and launched services such as out-patient clinic of famous traditional Chinese medicine doctors, traditional Chinese medicine therapy, recovery and health care, and family health care, providing Foshan citizens with integrated TCM services of prevention, treatment, recovery and health care.
医馆提供多项中医药服务,工作人员正在中药房内配置中药汤剂。梁炜健/摄
疫情期间,冯了性国医馆将传统中医药与互联网营销有效结合,将健康服务到家。国医馆组织中医专家利用互联网免费开展医疗服务,通过视频和"望闻问"进行在线疾病诊断、在线开具处方、提供健康咨询。
During the COVID-19 epidemic, Feng Liaoxing Chinese Medical Center has effectively combined TCM with Internet marketing to provide health services at home. It organized traditional Chinese medicine experts to carry out online medical services for free, make online disease diagnosis, online prescription and provide health care advice through videos.
2017年,冯了性还与佛山市中医院合作建设共享中药智能配送中心,打造开放共享的中医药服务平台。配送中心联通医院后台系统,在医生开出药方后,实时提供中药代煎、中药代配、膏方制作、临方加工、中西药同时代配和现代中药配方颗粒代配等多种服务,一站式配齐所有药品并免费配送到家。
In 2017, Feng Liaoxing also cooperated with Foshan Hospital of Traditional Chinese Medicine to build the Intelligent TCM Distribution Center connecting with the hospital backstage system, which has created an open and shared TCM service platform. After the doctor prescribes the prescription, the Distribution Center will provide a variety of services in real time, such as TCM decoction, TCM prescription preparation, ointment production, temporary prescription processing, Chinese and western medicine preparation, and modern Chinese medicine granule prescription preparation, and offer one-stop dispensing and free delivery of all drugs to home.
出品:佛山新闻网 Foshanstyle Studio
编译:Annie、Jessica
审校:Eleanor、Jessica、陈婉萍