On November 10, the World's Gastronomy Capital, Yuxianfeng·2023 Guangdong-Hong Kong-Macao Greater Bay Area (Shunde) Food Culture Week, kicks off at the Chencun Flower World in Shunde District. With over 100 food booths, it will bring a variety of delicious dishes, allowing citizens to experience the joyful lifestyle and vibrant atmosphere of Shunde during the three-day food festival.

A collection of famous stores await you to taste the specialty cuisine
Cuisine is an important symbol that represents the unique characteristics of a city. During this food culture week, Shunde has gathered the top gourmet restaurants from 10 towns and streets, inviting citizens and tourists to enjoy local delicious food.
As a certified "Taste of Shunde" restaurant (Golden Phoenix Restaurant), Jun'an Dabanqiao Farm will bring signature dishes such as Jun'an steamed pig, Jun'an roasted pig, Jun'an fish cakes, and fish soup. The live preparation of Jun'an steamed pig will be a major highlight in the exhibition area. Visitors can have a close-up view of the craftsmanship behind Jun'an steamed pig and gain a deeper understanding of this specialty cuisine.
During the food culture week, participating companies will showcase their signature dishes to welcome visitors. For example, Guangdong Laode Shun Catering Management Co., Ltd. will serve their special dish, Braised Abalone in Sauce, which features a specially prepared sauce that pairs perfectly with fresh abalone, creating a delightful sweet and sour flavor. The company has prepared nearly 4,000 abalones to meet the expected high demand, ensuring that everyone can enjoy this delicious dish.
Star chef enhancing the visual and participatory experience
The Food Culture Week has specially arranged the Star Chef Show, inviting Chinese culinary masters and inheritors of Shunde intangible cultural heritage to demonstrate their exquisite cooking skills on-site. Local residents and tourists can have a close-up view of the famous chefs' culinary techniques.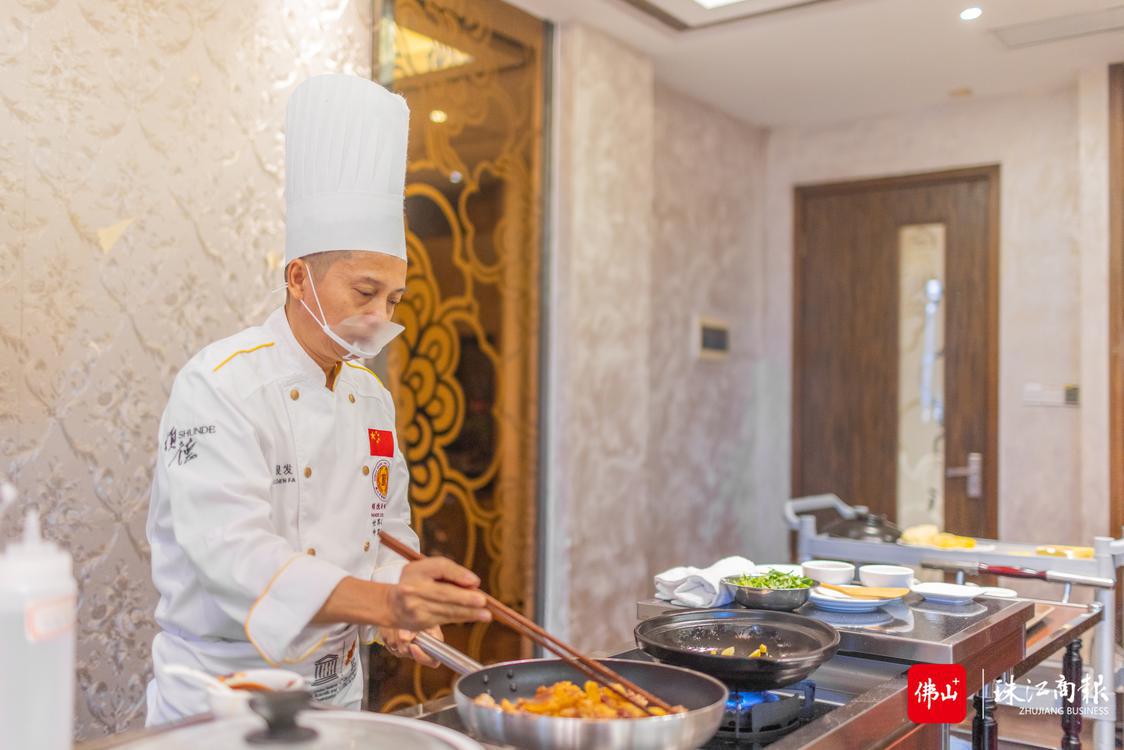 Founder and General Manager of Weike Dao Culinary Company He Jiansheng, will personally make "Lobster Stir-Fried Milk" during the food culture week which won the "Special Gold Award in the Chinese Region" at the 4th World Cantonese Cuisine Chef Competition in 2022. When asked why he chose this dish, He Jiansheng explained that Stir-Fried Milk is a famous dish in Shunde, and "Lobster Stir-Fried Milk" represents the genes and elements of Shunde cuisine, reflecting the characteristics of "clear, fresh, tender, and smooth" in Shunde cuisine. It is also a typical representative of Shunde's "soft stir-fry" technique.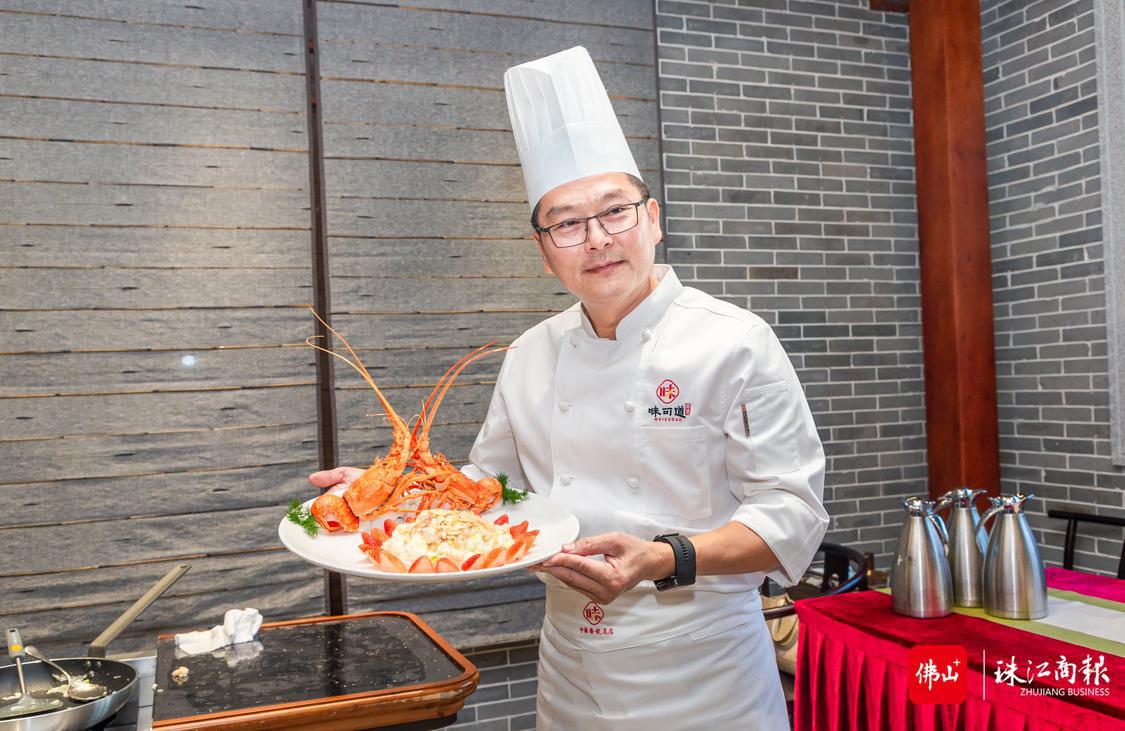 Reporter | Eleanor
Revisor | Lynn, Eddie
Photo丨Foshan News and Media Center